Facility
Grand Hotel Aksehir with its cheerful friendly service and professional staff offers comfort to its valuable guests. Our hotel, located in city center with 29 standard rooms, 9 double rooms and 1 suit room totally 78 bed capacity. Free car parking is avaliable. Our hotel offers to its guests free game hall.
Rooms
Grand Hotel Aksehir with its new and modern lines offers you a comfortable ambience. LCD TV, Mini Bar, Free Wireless Internet, Air conditioning, Wake-up Service and Telephone are available in rooms.
Restaurant
Its delicious flavors, professional staff and with friendly and qualified service make you feel special . Breakfast serve is included in the price for our guests at the restaurant with the capacity of 100 people , also you may have lunch and dinner services. A nice dinner with a historical view of Aksehir is waiting for you...
Other Organizations / Establishments
The company headquarters is at Cumhuriyet Area No: 4 Sultandagi Afyonkarahisar 0272 656 1011. Other organizations and contact informations are below.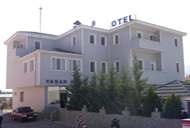 Yaşar Otel
Yıldırım Mah. İstasyon Cd. Devlet Hastanesi Yanı Sultandağı Afyonkarahisar
0272 656 3720 - 21
www.yasarotel.com.tr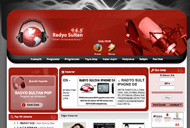 Radyo Sultan
Cumhuriyet Alanı No 4 Sultandağı Afyonkarahisar
0272 656 1818
www.afyonradyosultan.com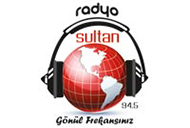 Petrol Ofisi
Afyon - Konya Karayolu 65. km
Yeşil Çiftlik Kasabası
Sultandağı Afyonkarahisar
0272 656 1678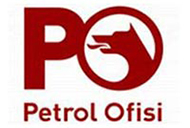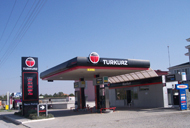 Turkuaz Petrol
Yıldırım Mah. İstasyon Cd.
Devlet Hastanesi Yanı
Sultandağı Afyonkarahisar
0272 656 3665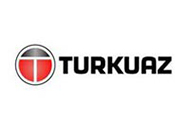 Akşehir
Akşehir is a town and district of Konya Province in the Central Anatolia region of Turkey. According to 2000 census, population of the district is 114,918 of which 63,000 live in the town of Akşehir. The town was known in the Roman and Byzantine empires as Philomelium or Philomelion respectively. The town is situated at the edge of a fertile plain, on the north side of the Sultan Dagh
Philomelion was probably a Pergamenian foundation on the great Graeco-Roman Highway from Ephesus to the east, and to its townsmen the Smyrniotes wrote the letter that describes the martyrdom of Polycarp. Cicero, on his way to Cilicia, dated some of his extant correspondence there; and the place played a considerable part in the frontier wars between the Byzantine emperors and the Sultanate of Rum. It became an important Seljuk town, and late in the 14th century passed into Ottoman hands. There Bayexit I of the Ottoman Empire is said by Ali of Yezd to have died after his defeat at the Battle of Ankara.
The town's landmarks include the alleged tomb of Nasreddin Hoca, the tomb of Seydi Mahmut, the house used as headquarters by the Turkish Army during the last phase of the Greco-Turkish War (1919-1922), other monuments and old Turkish houses. Between 5 July - 10 July each year, commemorations with concerts and other social activities are held to the memory of Akşehir's famous resident, Nasreddin Hodja. With its rich architectural heritage, Akşehir is a member of the Norwich-based European Association of Historic Towns and Regions.